stefan vapaa
registrar for the
official formula "S" registry
I have lived my entire life in and around SAABs. When I was born, I was driven home from the hospital in a SAAB 99. SAAB cars are a common thread in our family.
Old SAABs are cool, but my attention has always been drawn towards the racecars. The more rare and more unusual, the more I am interested.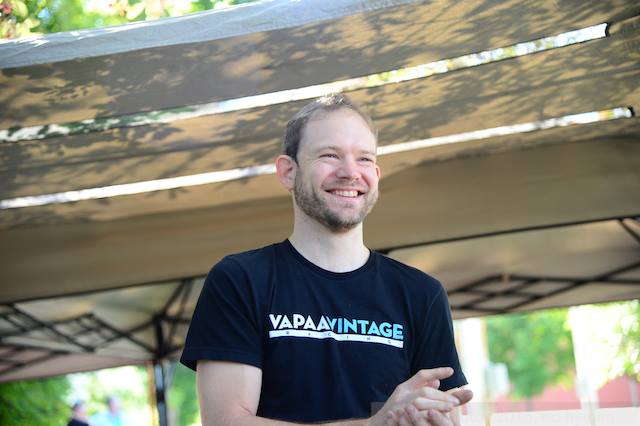 racer
at heart
Racing has been a part of my life for as long as I can remember.
Whether it was my first BMX bicycle, the first time I got into a kart at the amusement park, or when I finally got on track in a car, I raced whatever I could get my hands on. I am committed to the speed and competition but most of all I love the singular focus that is necessary to be good, or the best, at racing.
One of the first cars I raced on a road course after getting my racing license was my Dad's Formula "S". It was at Virginia International Raceway in the spring of 2003.
restoration
and historian
Playing with cars is a hobby for me. I don't make any money doing it that doesn't go directly back into paying for the hobby.
I operate on a shoestring budget and have always bought cars that are in desperate need of restoration. Typically, they aren't even cars, but boxes of parts that once reassembled, should resemble the car they once comprised. I've been lucky enough to have been taught many skills by many talented friends. I have bought many tools over the years and taught myself any skills I lacked.
A major part of learning to restore a car is doing the research. You need to know, and have sympathy for, the car you are working on. You need to understand the life it has lived and will live in the future in order to make the correct decisions on how to bring the mechanicals back to life. Researching a car's history is a major part of this, and that is how I got started with the Quantum Formula "S" registry.